HOW WE DO IT
HOW WE DO IT

PLAN YOUR SHOOT
Our team of experts is available from the start and help you with each step. Good preparation is essential for maximum results.

SHOOT
We designed the process as naturally as possible. Our technicians are monitoring everything in the background, so you can focus on performance.

POST-PRODUCTION
If you do not want to do the post-processing yourself, our strong partner network is at your disposal. We are happy to advise and assist you.
ENTERTAINMENT
MUSIC
SPORTS
volucap
2021-04-15T08:17:50+00:00
ERNST GRUBE THE LEGACY Given that the last survivors who have experienced the horrors [...]
volucap
2021-05-05T15:24:23+00:00
TAGESSCHAU 2025 FUTURE OF BROADCASTING TAGESSCHAU 2025 IN MIXED REALITY What happens when [...]
volucap
2021-07-27T08:29:34+00:00
DIE FANTASTISCHEN VIER VR FANTAVENTURA VR MUSIC EXPERIENCE Die Fantastischen Vier release an immersive VR experience celebrating their 30th anniversary [...]
GROUND-BREAKING TECHNOLOGY
Volucap technology revolutionizes all standards in product development quality and product introduction. Applicable in communication-based and content-enabling processes, Volucap opens up new possibilities due to its groundbreaking quality and the continuous development of its system.
GET HANDS ON WITH VOLUMETRIC CAPTURE
Get in contact to get additional information and apply for our partner program.
With the new lighting system of the studio, ARRI brings a lot of knowledge and a significant contribution to the performance of the studio.
The volumetric studio is a great showcase project. It has enormous economic potential. This technology can be used far beyond the media industry, for example in the health and automotive industries.
The Volucap is the only company that meets our high requirements to use our novel technology. The Volucap sets new standards for volumetric recordings of animated people to create holographic content.
We are happy to write history again in the oldest film studio in the world and to produce high-quality walk-in film on the European continent for the first time.
Unlike computer-generated characters, actors can emotionally articulate and physically portray the actions described in the script. I am very pleased that it is now possible to bring this indispensable aspect into innovative VR/AR projects.
With the volumetric studio Volucap a piece of the future is being created for the production of digital media in Babelsberg.
With its pioneering work, Volucap is a worldwide pacesetter and a lighthouse project for future site development of the media city of Babelsberg.
Deutsche Telekom has a track record of several years in the development of AR/VR together with partners. Our goal is to accelerate the relevance and adoption of AR/VR. Volucap's high quality volumetric captures, very deep technical understanding and solution-oriented mindset support our sometimes challenging timelines and our ambition to push the boundaries of what is possible today.

ENTERTAINMENT
MUSIC
SPORTS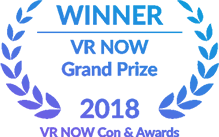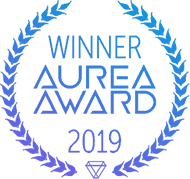 TRUSTED BY EXPERTS, USED BY LEADERS